DIY Fall Design Trends for Your Front Porch
Sep 12, 2022, 15:41 PM
Decorating your perfect fall porch does not have to be a hassle! Marketplace Events has all the tips and tricks to keep up with the latest fall trends while keeping it simple.
Bring on the PUMPKINS!
Pumpkins come in four main colors: Orange, Yellow, Green, and White. Depending on the color scheme you are currently loving, you can use different colors to add contrast to your porch décor. Stack pumpkins on the stairs to create dimension (buying a range of sizes will do the trick as well).
Tip: If you have children or grandchildren, painting or carving pumpkins will add a personalized touch and bring a fun new tradition to your home while you are fall decorating!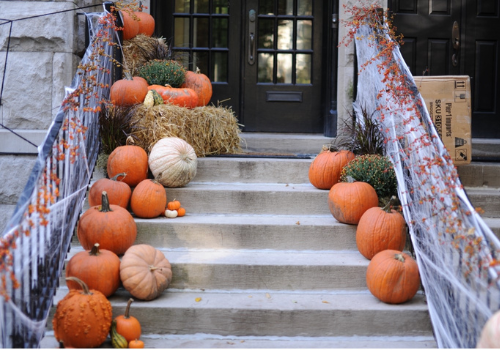 DIY Fall Wreath
Make a DIY fall wreath in less than 10 minutes to add to your porch design! For a rustic fall wreath, all you need are leaf garlands and a grapevine wreath. Weave the garlands through the wreath from the inner circle out. Continue to intertwine and wrap the garland around until the whole wreath is covered. Once finished, you can cut the leaves and berry sprigs off the remaining garland and pin them to the wreath with straight pins. You can also add ribbon or burlap to make a bow! Fall decorating has never been so easy!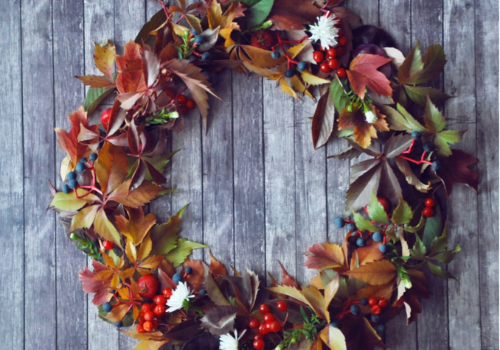 Fall Florals
Mums never go out of style, and they bloom from late-August through November. There are variations of colors and sizes to create the perfect fall floral look for your front porch design. Head to your local nursery and talk to an expert; or check out this guide to beginner gardening You can also stack these along the stairs along with your porch décor pumpkins. The pumpkin + mum combo one of our favorite beautiful yet inexpensive fall trends. You can use planters you already own or invest in some bushel baskets to make your porch design project the apple of your eye.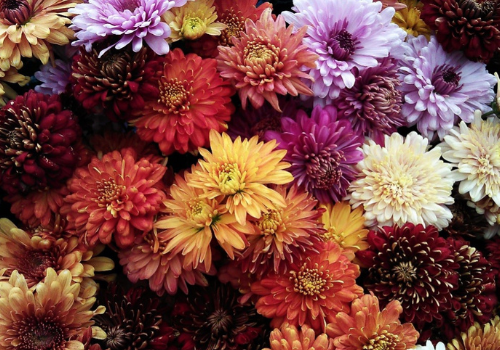 It's all in the details
Finally, some fall design finishing touches. Lanterns, candles, and signage can complete your porch décor. Rustic lanterns can enhance the look of your new wreath and create light for fall nights when you can enjoy sitting out on the porch with a hot apple cider. A fall themed doormat or welcome sign amidst the pumpkins and mums can be a refreshing reminder to keep fall cozy.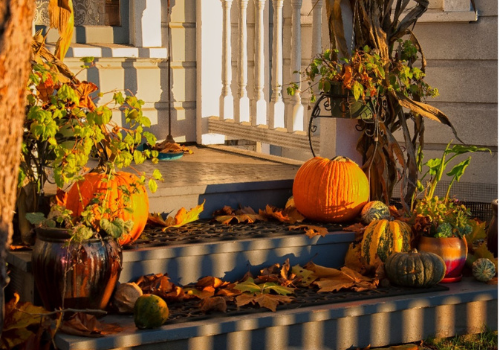 Bring on all the fall colors, porch decor, and DIY fall design projects. Get excited for cool, fall nights on your newly decorated front porch, and check out an upcoming show for more DIY indoor or outdoor design inspiration. Happy decorating, happy fall, and Happy Halloween from the Marketplace Events team!