Exhibitor Spotlight: Cabneato
We're thrilled to welcome Cabneato to the Vancouver Fall Home Show. This innovative company creates affordable kitchen transformations using your existing cabinetry. Cabneato believes in providing creative ideas and products that fulfill their clients' kitchen transformation dreams. Learn more when you visit them in Booth #704 this October 18-21. But first, enjoy our brief interview with the Cabneato team below.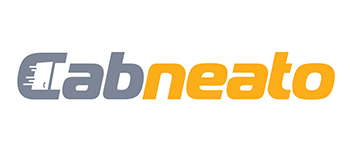 Please describe your products and services.
"We are Canada's premier kitchen refacing company. We can do it all from cabinet refacing, granite and quartz countertops, islands and decorative panelling, crown moulding and light valence, new cabinetry and modifications, sinks and faucets, pull out drawers, decorative hardware, pantries, backsplashes, and more! Transform your kitchen today with Cabneato!"
What are your best home or garden tips for the season?
"Update the most commonly used room in your home by brightening up your kitchen. New trends are leading back to light colours to help open up and brighten your kitchen to become more welcoming. With refacing you do not need to get rid of any of your existing cabinetry or change the layout of your kitchen at all. By simply replacing the doors and adding paneling, countertops, and backsplashes you can fully transform your kitchen to look like a brand new custom set-up, without the cost or headaches of a major renovation. Cabinet refacing only takes a few days to install and is minimally invasive, allowing you full use of your kitchen during renovations for a stress free and enjoyable process!"
What are your featured items this season?
"As a home show special we are offering Free Sinks to anyone who sets up a quote through the home show, or by mentioning the home show. If your are not adding new countertops or do not need or want a new sink, we will also be offering a 10% discount for mentions of the home show, or simply visit us at Booth #704 on show dates for any fall special promotions!"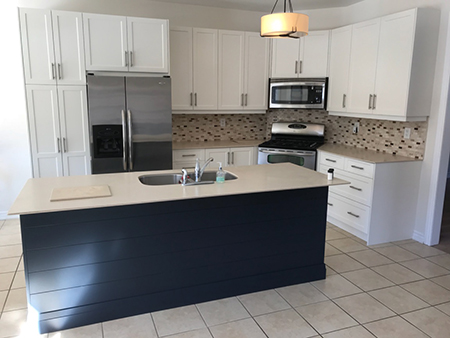 What are your home or garden pet peeves?
"Clutter. I find it very difficult to enjoy my home, garden, office, or workshop with too many unused items piling up and causing my living and working space to become a cluttered mess. I know this may not be the same for many people but I find having a more open, clean, and organized space helps me stay focused and on track."
What is the strangest client request you've ever received?
"One of the stranger ideas I've experience was when a client wanted to add some custom shoe racks to her existing lower cabinets. As I am not used to storing shoes in my kitchen. However in their particular space the kitchen was situated directly in front of the main entryway to the home, and with limited closet space it sort of made sense to want or need to additional front hall storage. In saying that, there are no bad ideas, for the most part when me and my team come to help renovate your kitchen; we know that you are the one who has to enjoy and live in that space on a daily basis. So I strive to give you exactly what you want, or as close to it as I can so you can be happy and comfortable in your home!"
What is your favourite part about the Vancouver Fall Home Show?
"Seeing all the new products and upcoming trends. I like to stay on top of new and innovative ideas to help organize or upgrade a space, especially in the kitchen where I work most both as a career and as a hobby as a cook. I am a big fan of new storage ideas to help with making the most of any space- one in particular for me is my chefs knives. I love having bamboo knife blocks but find having a more customized knife tray in my drawer helps keep clutter off the countertops."
Is there anything else you think folks should know about your company?
"At Cabneato we offer 100% FREE in home quotes and consultations to help explore your ideas and price your job accordingly. We always strive to provide the best possible service we can so you not only walk away with a great product; but you also walk away happy with a great overall renovation experience!"
The Vancouver Fall Home Show is filling the Vancouver Convention Centre - West with hundreds of local home improvement professionals, like Cabneato. Don't miss your chance to connect with these experts and find everything you need to refresh your space. Buy tickets online today and save $3 courtesy of Renovation Find.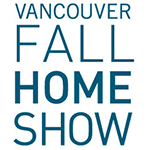 OCTOBER 18-21, 2018.
VANCOUVER CONVENTION CENTRE - WEST
Aug 21, 2018, 17:44 PM