Colin & Justin's Fall Design Tips
Ready to escape to your cozy vacation cottage as the cold weather rolls in? Fall is the perfect season to give your cottage, or your home a little refresh! Get ready for comfy knit throws and colourful fall leaves. Read on for some easy tips to refresh your home from renowned interior designers, style commentators and all-around lifestyles gurus, Colin & Justin. Get to know them as they return to Vancouver on the Urban Barn Main Stage at the Vancouver Fall Home Show, happening October 18–21, 2018 at Vancouver Convention Centre West.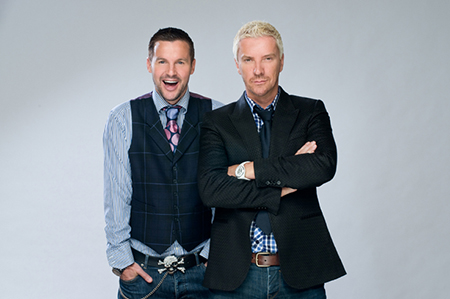 Colin & Justin's design career started by accident 25 years ago in Great Britain when they purchased a tiny home. After designing and decorating the place, they realized it was too small and decided to sell for over twice the amount they paid! The moment they realized they could help others flip their houses was the moment their career began. Since then, Colin & Justin have brought their signature style advice to several television shows worldwide, including W Network's Game of Homes and Cottage Life's Cabin Pressure. Coming this fall, Colin & Justin's latest show, Great Canadian Cottages on Cottage Life features the stories of 24 extraordinary cottages and cabins built in the Canadian wilderness.
In fall style, Colin & Justin have some exclusive tips on how to update your home or cottage for the upcoming season. They are huge supporters for seasonal adjustments - if you change up your wardrobe every season, why not your home too?
1.Layers
Get your layers on! Experiment with how different pieces look on top or underneath one another - layer on cozy throws with wonderful cushions and see how they look. A small addition with a drastic impact is candles! Scented candles are key for connecting to the outdoors - Vancouver Candle Co. has some really great scents.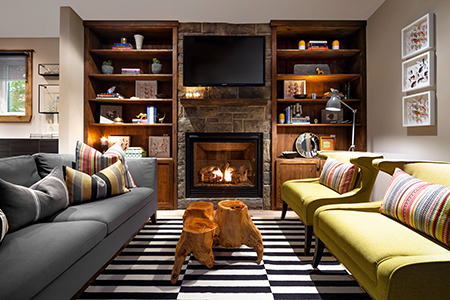 2.Textures
Changing up textures in your home is an easy way to create a noticeable difference. Fall is all about bringing warmth into your home, while keeping the style rustic by bringing a bit of nature indoors. Adding in a wooden coffee table helps achieve that desirable feel.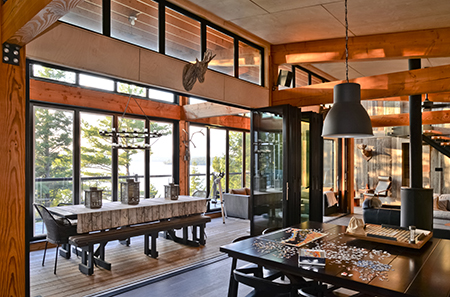 3. Home Shopping
Who doesn't love a bit of home shopping? This is a great way to get inspired and see what's hiding around in the corners of your home that you can pull out and showcase for the fall season!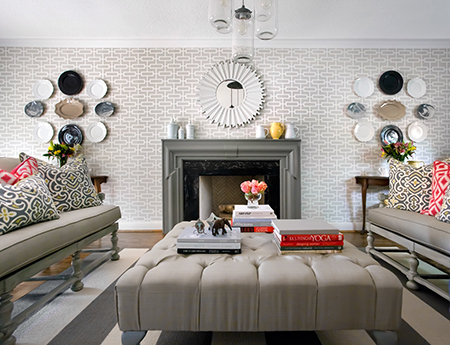 4.Upcycling
If you don't want to spend too much money, a great way to change up your home is to upcycle! Have a look at secondhand shops and thrift warehouses and see what you can upcycle with your creativity. It's a great feeling to reinvent and bring in something new to your home. An easy, cost-free way to refresh your home for seasons is to play around with furniture placement! It's amazing how these changes can make your space feel brand new.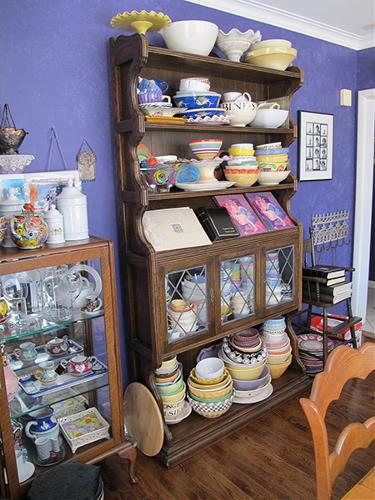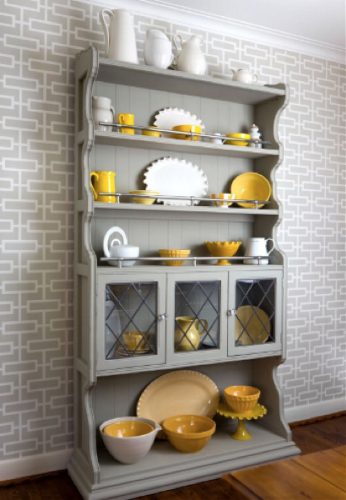 Happy fall home decorating! To see Colin & Justin in person, catch this dynamic design duo on the Urban Barn Main Stage on Thursday, October 18 at 7PM and again Friday, October 19 at 2PM talking about design concepts and more along with the rest of the talented lineup at the Vancouver Fall Home Show, running October 18–21, 2018 at Vancouver Convention Centre West. Click here to buy your tickets online and save $3. We can't wait to see you at the show!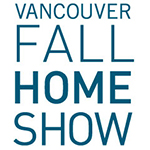 OCTOBER 18-21, 2018.
VANCOUVER CONVENTION CENTRE - WEST
Sep 7, 2018, 15:07 PM