Healthy Home Check-Up with Rust-Oleum Canada
Caring for your home isn't always about purchasing new furniture or taking on renovation projects. With winter right around the corner, fall is the perfect season to make time for a healthy home check-up! DIY and design expert, Leigh-Ann Allaire Perrault, dives into the importance of maintaining a healthy home and shares her essential products for a healthy home check-up, including tips on how to improve air quality in your home. Catch Leigh-Ann on the Urban Barn Main Stage at this year's Vancouver Fall Home Show, happening October 18–21, 2018 at the Vancouver Convention Centre West.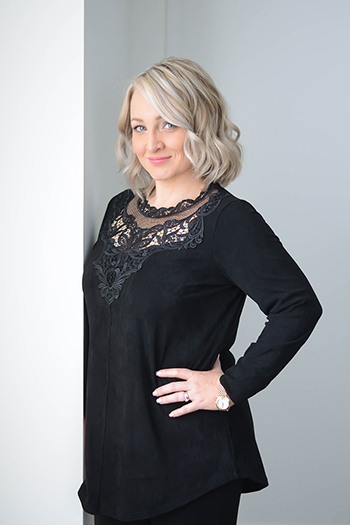 As we begin to experience a drop in temperature, fall is the ideal season to conduct a healthy home check-up– before your furnace is in full-use. Cleaning your furnace filter before winter rolls around can make a huge difference for the overall air quality inside your home. Reusable filters are an excellent option, as they can be washed every few months, keeping the air fresh and clean! We often counteract the drier air of fall with humidifiers, but high humidity levels can create the perfect breeding ground for mould and mildew which are hazardous to breathe in!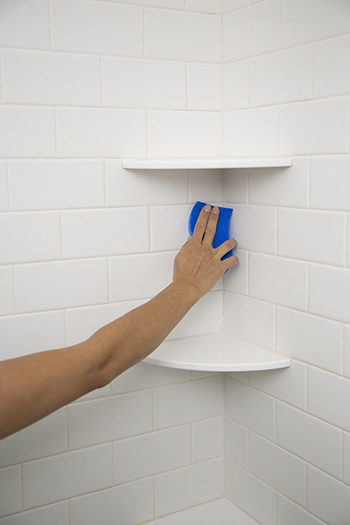 A healthy home audit starts by assessing the air we breathe. Is it as clean as possible? The average person spends approximately 90% of their time indoors, yet indoor air tends to be about 5 times dirtier than air circulating outside! Keeping up with regular maintenance is a good way to ensure the air inside your home is clean so you can breathe easier. Leigh-Ann shares a few of her tips for a healthy home check-up:
1. Clean or replace your furnace filter often (we recommend doing it at least every three months).
2. Keep humidity at a moderate level and install moisture meters in areas like basements and bathrooms, where moisture can be a problem and cause mould to grow.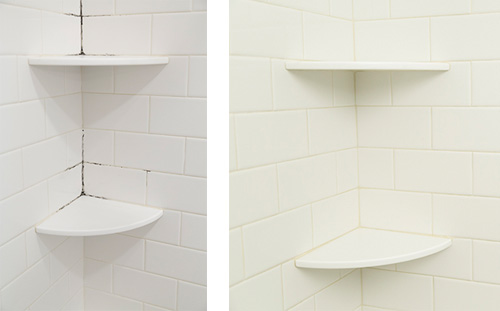 3. Upgrade the bathroom fan switch to include a moisture sensor that automatically comes on if moisture levels are too high.
4. Include natural air-purifying plants in your home, such as a Crispy Wave Fern.
5. Open the windows for at least 10 minutes a day to cycle through fresh air.
6. Thoroughly clean and seal mould on surfaces to prevent and stop continued growth that can become airborne.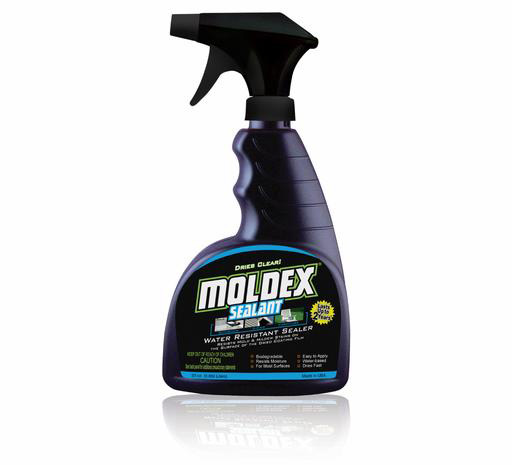 Moldex is a collection of products by Rust-Oleum Canada that not only cleans mould, but also kills it and prevents the future growth of mould or mildew. It is safe and will help remediate, disinfect and protect tough to clean surfaces like drywall.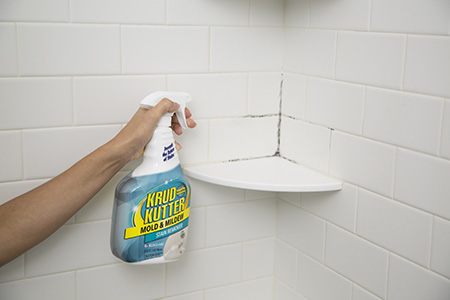 Krud Kutter Mould and Mildew Stain Remover is an environmentally friendly, bleach-free formula that works well on surfaces like bathtubs, sinks, and showers, including grout and tile. These are all areas in a bathroom that are typically the most susceptible to mould and mildew.
7. Prime the wall surfaces with an odor-sealing primer where there may have been previous smells and stains from airborne chemicals, such as nicotine.
Zinsser's Odorless Oil-Based Primer Sealer is a low VOC primer intended for interiors where odor from elements such as nicotine and smoke are a concern. It is an easy to apply coating for homes to seal surfaces that have smells imbedded.
8. Avoid high pile rugs and excessive textiles around the house that can hold dust and allergens.
Doing a healthy home check-up is important no matter where you live, whether you live in a rental space, or own your own home. Just a few simple steps can help you breathe easy. To see Leigh-Ann first-hand, catch her on the Urban Barn Main Stage on Friday, October 19 at 6PM and again, Saturday, October 20 at 5PM. She'll be sharing more of her healthy home tips, along with the rest of the talented lineup at the Vancouver Fall Home Show, running October 18–21, 2018 at Vancouver Convention Centre West. Click here to buy your tickets online and save $3!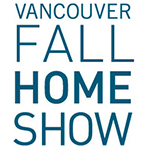 OCTOBER 18-21, 2018.
VANCOUVER CONVENTION CENTRE - WEST
Sep 13, 2018, 16:07 PM