Conscious Homeownership with Todd Talbot
Owning a home is a big responsibility and just about every decision you make can have serious ramifications. Award-winning TV host Todd Talbot of HGTV Canada's Love it or List, Vancouver shares his top tips for conscious design and responsible home ownership. Read on and get inspired to take a thoughtful approach to the important decisions that go hand-in-hand with owning a home.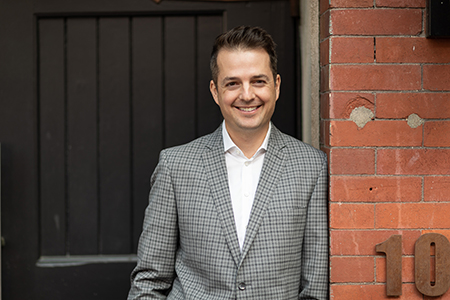 Todd's philosophy regarding responsible home ownership is that people tend to live their lives based on the space they have rather than creating a space to fit their life. When you start thinking about how you can design a space to fit your needs, it makes it far more personal. After all, it's your home and your space.
From design and investment to creating wealth, Todd shares his top tips on what he's learned about tackling home ownership the right way:
1.Smart Finance
Budget Maximization - It's important to look at maximizing your budget by focusing on properties where you can increase the value or maximize your space. Take a step back and see if there is an opportunity to increase the value of your home while utilizing the space you have. For example, purchasing higher quality items may be worth it in the long run.
2. Thoughtful Designs
Custom Cabinetry - Creating custom cabinetry that is built to fit the space helps maximize the room it's in, adding storage and functionality. By personalizing your cabinets to fit your needs, this means no space is wasted due to awkward placement or poorly designed (or sized) cabinets.
Multipurpose and Multifunction - Furniture with multiple uses are a great way to save space and increase the functionality of each item you bring into your home. A bed with storage underneath and a built-in bench seat in your eating area with slide out drawers for storage are great examples.
Repurpose or Maximization Opportunities - Look for opportunities to repurpose or maximize a space. Is there an opportunity to develop income from your space? You could think about renting out a part of the garage, creating a suite or coach house; think outside the box!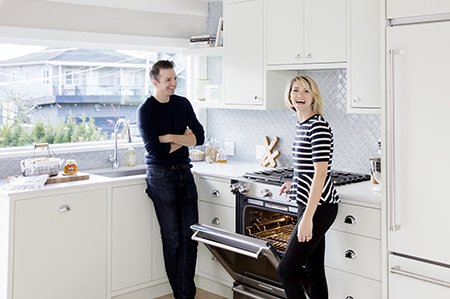 3. Conscious Decisions
Eliminating Seasonal Items - Be ruthless with what you're storing inside your house and more importantly, the things you buy. Do you need it? Does it add value to your life? If it's essential to you, consider storing seasonal items outside the house to reduce clutter.
Finding Essential Spaces - Examine how you're using your current space and whether or not you're paying for space you don't use. When planning a build or renovation, do an audit on your home while being mindful of which spaces are most important to you and your family. Don't forget your mudroom, laundry room and storage areas!
Benefits of Technology - Efficiency is an important consideration, especially when it comes to energy. There are a number of excellent products that can help power your house more efficiently, including Lutron 'smart lighting', Nuheat and tankless water heaters. Do your research and see what options are best suited for your home.
Think Local - Look for local vendors like Eco Floor Store who are dedicated to quality, sustainable products. Local providers and manufacturers are great options as they are nearby should you need immediate support. There's also less of an environmental impact from packaging and transporting the products to you.
To learn more about conscious home ownership and "right-sizing", catch Todd on the Urban Barn Main Stage on Saturday, October 20 at 6:00PM and again on Sunday, October 21 at 2:00PM. Be sure to check out the rest of the talented lineup at the Vancouver Fall Home Show, running October 18–21, 2018 at Vancouver Convention Centre West. Click here to buy your tickets online and save $3!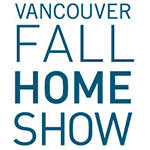 OCTOBER 18-21, 2018.
VANCOUVER CONVENTION CENTRE - WEST
Sep 25, 2018, 19:28 PM