Find Your Style with Kendall Ansell + Urban Barn
With so many styles out there and endless options for home decor, have you ever stopped to think, "What is my interior design style"? Here to help is Vancouver interior designer, Kendall Ansell of Kendall Ansell Interiors, who is hitting the Vancouver Fall Home Show Urban Barn Main Stage this October, presented by Urban Barn. Kendall looks at three different interior design styles to help you identify your personal style and inspire you to make your home feel like you this season (with the help of a few of Kendall's favourite Urban Barn pieces)!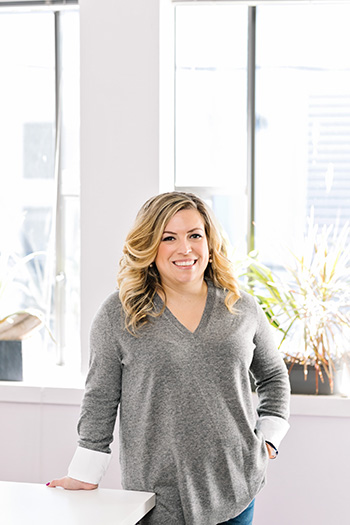 1. Industrial
For the perfect blend of vintage charm and modern sleekness, bring industrial elements into your space. Industrial style incorporates a variety of materials including metal, leather and exposed fixtures that are balanced with a polished modern design. Dark colours are encouraged to emulate the metal look; grey and black do the job well. This raw, edgy and bold style is sure to make your home stand out.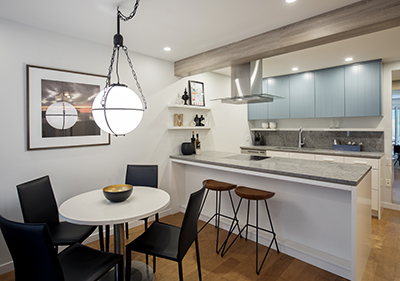 In Kendall's West End Apartment project, her team featured industrial elements into the living space with metal light fixtures and wooden hairpin stools, with dark hues, balanced by clean countertops and cabinets.
GET THE LOOK: Pair Urban Barn's Hector Coffee Table and Savoy Leather Loveseat together for an elevated and easy industrial look!

2. Farmhouse
A mix of traditional and rustic, "farmhouse" is both cozy and approachable, balancing the old and the new. This style is classic, comfortable and easy to adapt for your personality. The roots of this style come from frugality and accessibility, resulting in simple and neutral shades accented by a pop of colour.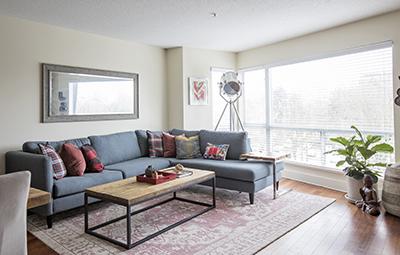 Here Kendall brought the farmhouse feel to life in her team's Fairview Apartment project, with a rustic statement coffee table, surrounded by a large comfy couch with colourful throw pillows and incorporating bold shades of red.
GET THE LOOK: Achieve this rustic farmhouse vibe with the Ironside Coffee Table and Berg Custom Chair from Urban Barn. It's the perfect mix of traditional and rustic styles to create a home that is effortlessly cozy.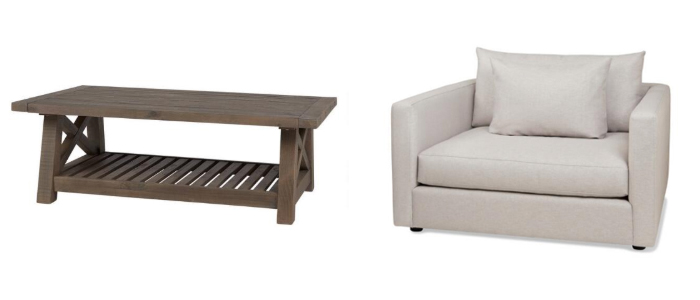 3. Modern
This is the style for minimalist lovers. Modern designs are both simple and impactful, accentuating the design of the space itself. This style focuses on clean and straight lines, and is finished off with reflective surfaces such as steel, glass or chrome. It is a well-loved style for its simplicity and functionality.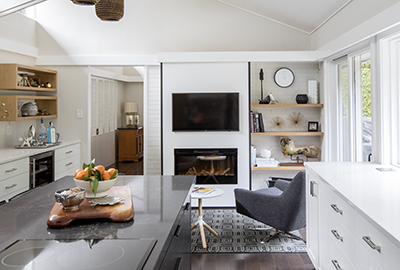 Here Kendall's West Vancouver Home project displays this simple elegance of modern design, for a minimalist look that is timeless.
GET THE LOOK: Create this look with items like the Gatsby Coffee Table and Reynolds Armchair from Urban Barn. These clean lines offer a minimalist look without being too basic.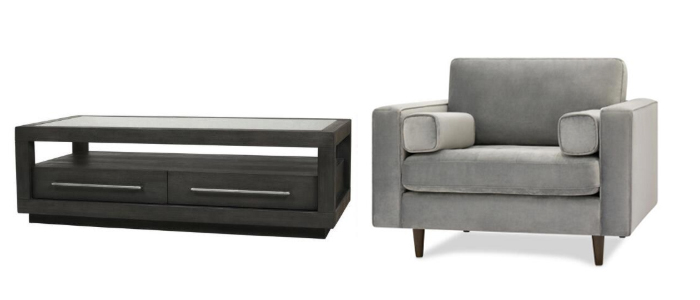 There you have it! Three home design styles that are easy to incorporate into your home this season. To learn more about finding your own interior design style and identifying your personal aesthetics, catch Kendall on the Urban Barn Main Stage on Saturday, October 20 at 1:00PM. Be sure to check out the rest of the talented lineup at the Vancouver Fall Home Show, running October 18–21, 2018 at Vancouver Convention Centre West. Click here to buy your tickets online and save $3!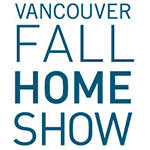 OCTOBER 18-21, 2018.
VANCOUVER CONVENTION CENTRE - WEST
Oct 5, 2018, 15:33 PM