Top 5 Features at #VFHS18
The Vancouver Fall Home Show is coming up in one week and we're pretty excited to see the show in full swing!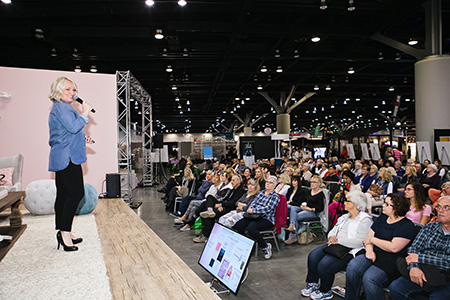 Get to know our top 5 must-see features below!
1. Urban Barn Main Stage
Straight from the industry's top home and design talent, the Urban Barn Main Stage presentations offer expert advice for every home! Get a crash course in creating the ultimate pad from must-see presenters including the biggest names in the industry such as interior designers and hosts of Cabin Pressure, Colin & Justin, HGTV's Todd Talbot from Love It or List It Vancouver and Tiffany Pratt from HGTV Canada's Home to Win, presented by Sonnet Insurance. By the end of it all, you're certain to have everything you need to live and entertain in equal style – design know-how included. Check out the rest of the talented lineup and the Urban Barn Main Stage schedule.
2. Dave's House by BC Hydro
Take a step into the power smart house of Dave, one of BC Hydro's very own employees. Designed by Jamie Banfield Design, Dave's house shows you some of the ways he keeps his place energy efficient and comfortable. Visit to learn about products and tips to better manage your usage while saving on energy costs.
3. Fulgor Milano Cooking Stage
It's your chance to get schooled by Vancouver's top chefs on the Fulgor Milano Cooking Stage! See Vancouver's culinary legends and modern masters, as they conduct in-depth demos featuring tried-and-true kitchen cheats, can't-miss culinary trends, and entertaining expertise on some of the most impressive appliances you can find. Oh, and you might just be lucky enough to taste some of their creations! Check out the Fulgor Milano Cooking Stage schedule.
4. WORKSHOP
Your Pinterest board is about to come to life! Learn from the pros in this hands-on workshop series curated by some of Vancouver's finest local artisans. Learn from the best in a variety of categories, including The Flower Factory and Spool of Thread. Create your very own unique floral wreath, learn how to create the perfect accent pillow, and more!
5. DIY Inspirations presented by Rust-Oleum® Canada in support of Habitat for Humanity Society of Greater Vancouver's ReStore
A dozen of Vancouver's most stylish tastemakers will take a piece of thrifted furniture from basic to bold, with the help of the DIY maven Leigh-Ann Allaire Perrault. Local influencers will experience the ins and outs of upcycling, using Rust-Oleum® Canada paints and stains, to create their own unique piece of furniture. All items will be on display during the Show and sold by Habitat for Humanity's ReStore. You'll have a chance to take in their creations and maybe even purchase your favourite, with 100% of proceeds benefiting Habitat for Humanity Society of Greater Vancouver, to provide local families with a safe, affordable place to live.
These top 5 features alone are enough reason to come to the Show, but we've got more up our sleeve! Get more design inspiration and insight into owning a home at the Vancouver Fall Home Show, running October 18–21, 2018 at Vancouver Convention Centre West. Buy your tickets online and save $3!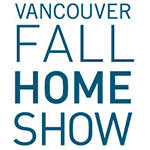 OCTOBER 18-21, 2018.
VANCOUVER CONVENTION CENTRE - WEST
Oct 11, 2018, 12:37 PM