Great Canadian Cottages
As hosts of brand new series "Great Canadian Cottages", Colin and Justin visit some of the country's dreamiest escapes in search of rustic inspiration. And who better to bring cosy, rustic cottage style into our homes than the intrepid duo who'll shortly be appearing at the Vancouver Fall Home Show.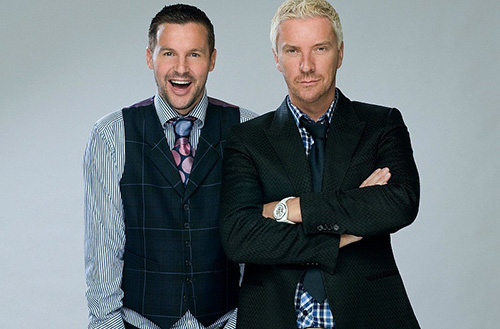 As the boys see it, Canadian Cottage style is this season's 'must have' trend – a style that delivers warmth, welcome and understated luxury. So prepare to be inspired, and get ready to create your ideal home in the country… or a cottage themed home in the city!
To help get you going, C&J have put together a tip sheet for Marketplace Events. Read it and reap!
Texture
Get cosy! Adding rich textural throws to beds and sofas is an easy way in which to add country charm. Pile up blankets, throws and cushions to add colour and comfort – opt for faux furs, thick knits, plaids and checks and use accessories with country motifs - like stags and mountains - to hit home this escapist style.
Warm Up
All rooms need a focal point and, in an autumnal home, there's no better way to provide focus than by installing a fireplace. In our 39th floor modern Toronto condo, we don't have a real fire so we make do with the 21st Century equivalent – a flickering hearth beamed directly through our wall mounted flat screen TV courtesy of Rogers, our cable provider. Or perhaps a steam 'flame' fire (Dimplex have great models) could provide the kinetic 'heat' required to cozy you up.
Rustic Artwork
To bring that relaxed country vibe to the city, don't leave your walls bare, hang some art! Look for nature scenes with trees and stags on large canvases to create the feeling of a woodland oasis, or use a full forest wall mural to transform your condo into a cabin!
Light a Candle
Capture that cabin vibe by having a woody aroma in the air - there's little more warming than the flickering light of a good scented candle. We love Cedar Cabin from the Whitewater Candle Company and the Great White North collection from the Vancouver Candle Company.
Dim Down Your Lighting
You can really cosy up a room with the right lighting, so fit dimmer switches to overhead lights to control mood at the twist of a button. Use pairs of table lamps to create warm pools of light over a console table or credenza. Diffused light is gentler, so shade exposed bulbs and dim down vintage filament globes to create a warm glow.
Warm Up Your Walls
The easiest way to transform anything is with a lick of paint, so lavish rooms with fall colours like golden apple, warm russet brown and coppery orange, tempered with natural shades of cream, stone and brown. If you're scared of the commitment of paint, use cushions, rugs and artwork to introduce colour.
Plunder the Forest
Adding timber doors and furnishings is a reliable way to capture the cabin vibe. You could install a timber feature wall, clad your ceiling or 'get the look' with photographic murals which can be made to look like the side of a barn and which can be hung and removed with ease.
Add Cottage Escapism
Short of parking a tractor in your condo living room, you could think about adding some quirky cottage elements alongside your stylish city sofa. Adding a rough bench or a live edge table to a modern room would tempt a rustic vibe in your metropolitan home, thereby creating a look that straddles both city and country. It's all in the mix, huh?
Colin and Justin's new 8 part docu-series, "Great Canadian Cottages", airs on Cottage Life from Thursday October 18th at 10pm EST. Tune in, then catch the boys at the Vancouver Fall Home Show on the Urban Barn Main Stage at 7PM on Thursday, October 18 and 2PM on Friday, October 19. Don't have ticket yet? Get yours online and SAVE $3.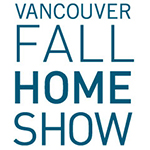 OCTOBER 18-21, 2018.
VANCOUVER CONVENTION CENTRE - WEST
Oct 16, 2018, 13:37 PM