Insider-Tips + Team Picks: A Guide to Opening Day
Today's the day! The Vancouver Fall Home Show is now open at the Vancouver Convention Centre West from today, Thursday, October 18 at 4:00pm to Sunday, October 21 at 6:00pm. We're providing the ultimate guide filled with insider tips for showgoers straight from the perspective of the team behind it all – Marketplace Events! Read on to get tips from the MPE team members for advice and must-sees on the show floor.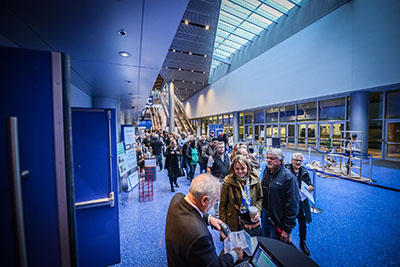 First things first, parking! Find your way to the Vancouver Convention Centre West (1055 Canada Place, Vancouver BC). If you're bringing your car and planning to do some shopping, parking at Vancouver Convention Centre West is $10.00-$24.00 per car, or you can park at any auxiliary lots surrounding the Convention Centre. Check out the Vancouver Convention Centre Parking Options for more details, including price points and suggested lots.
A reminder that we've got an awesome lineup of presentations everyday from all your favourite home and design experts! Check out the Urban Barn Main Stage schedule or the Fulgor Milano schedule to get up to speed on where you'll need to be at all times!
And now, for the insider tips and the perfect guide to visiting the show! Here's what the Marketplace Events team suggests:
1. Make sure to come prepared to fall in love with a new ride. INFINITI Canada is onsite at the show allowing visitors to register for an exclusive test drive of the all new QX50 crossover! These top of the line rides will take you throughout downtown Vancouver on an everyday commuting type of experience, with you behind the wheel, enjoying all of the features a luxury vehicle should offer.
2. We know we'll be taking one for a spin! We love to change our front door décor with the season – who doesn't!? On Sunday, October 21 at noon you can make your own fall wreath in WORKSHOP with The Flower Factory. Not only will your curb appeal be on point but you will have bragging rights! There are another WORKSHOPs available, such as designing your own tea towel or making your own set of throw pillows! Sign up for a WORKSHOP here. After all that hard work, visit The Lounge and reward yourself with a crisp glass of wine.
3. You'll want to sample some Sumac Ridge wine while you're at the Show! After all, who doesn't like a little bit of free wine? Find them at Booth #1206 to learn all about the first operating estate winery in British Columbia, celebrating 38 years in 2019! Get to know their wine-making process and sample different wines!
4. Who doesn't love a good contest and some furniture shopping? Make sure you visit LQ Furniture in Booth #829 for a chance to win a shopping spree (yes, please!) and a design consultation with Jamie Banfield who designed the gorgeous Show Lounge – another must-see at the show!
Getting pumped but don't have your tickets yet? Don't fret! You can still buy your tickets online and save $3! We look forward to seeing all of you at the show and would love to see your photos and videos! Tag us on Twitter or Instagram with @vanhomeshows and be sure to use the hashtag #VFHS18!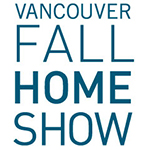 OCTOBER 18-21, 2018.
VANCOUVER CONVENTION CENTRE - WEST
Oct 18, 2018, 23:20 PM