Exploring SMÅ(ll): Small Space Living Tips & Tricks From Alison Mazurek
Living in small quarters is a scenario Vancouverites are all too familiar with. The term micro-loft is a new phrase popping up everywhere from condos to university housing. That's why this year's exciting new feature at the Vancouver Fall Home Show is entitled, SMÅ(ll). Små is a Swedish term for small and this year's feature will showcase small quarter living furnished by IKEA. This 600ft feature will be designed by small space living expert, Alison Mazurek, who lives with two children in her very own 600ft home. Check out some tips and tricks from designer Alison Mazurek below!
Multipurpose Furniture
When living a functional life in a small space it is all about the layout. Purchasing pieces that can work for multiple purposes makes your living space more functional. These days you can purchase stylish murphy beds that when closed function as a desk, leaving you with a bedroom and an office all in the same space. Everything from coffee tables to ottomans have hidden storage so you can hide the mess and keep your place looking stylish!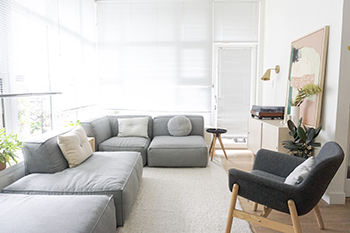 Illusion of the Eye

Fake it till you make it! Create the impression you have more space in your home by strategic placement of mirrors and drapery. Placing a horizontal mirror above a couch gives the illusion that the space continues, thus resulting in the illusion of a bigger space. Placing window-covers directly from the roof to the floor draws the attention of the eye up which elongates a room.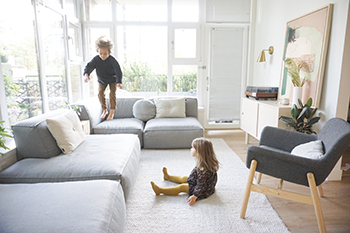 Vertical Greenery
Floor space is valuable in small living– a wall garden is a great option to brighten up a room without giving up valuable floor space. There are many DIY options and designs online for creating your own wall garden. Get plants and an art piece all in one! Hanging plants are another fantastic option to bring in a natural decor element and save space.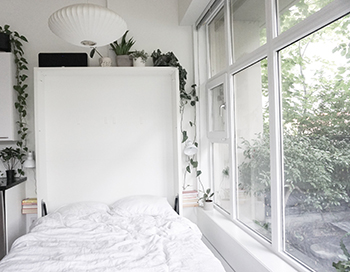 Head to the Vancouver Fall Home Show to get a first-hand look at how Alison Mazurek creates a living space that is functional, stylish and accessible, all with the help of incredible pieces from IKEA. These tips and more can be explored at the Show from Thursday, October 24 to Sunday, October 27 at the Vancouver Convention Centre West. You can buy your tickets online to save $2 or they are available at the door! See you there!
Oct 23, 2019, 15:41 PM