The Importance of Windows in Energy Efficiency
Oct 12, 2021, 19:45 PM
Brought to you by EuroLine Windows
(euroline-windows.com)

When building or renovating a home, choosing the right windows for the project is a major decision that can impact both the design and curbside value of the property overall. This is why most homeowners focus on the aesthetic aspect of their windows and doors when selecting new products for their home. While looks are definitely important, performance should also be a key consideration in this decision. This is because there is a significant correlation between a property's windows and its energy efficiency and consumption.
Thermal Holes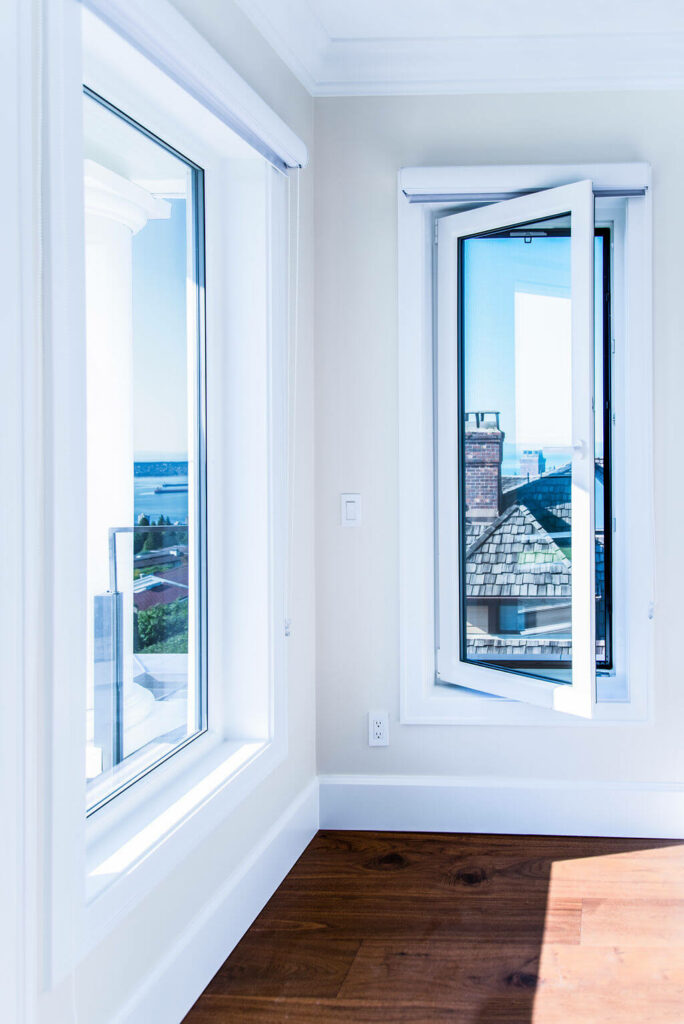 Standard windows can actually be "thermal holes," causing a structure to lose up to 30% of its heating or cooling energy. Usually you can actually feel the impact of poor quality windows in a space especially if you have ineffective or non-existent insulation around the window framing. The entire area will get drafty, almost like the window is open, which can be particularly frustrating come wintertime. This is why, having good, reliable windows is so important to the overall livability of your home. Furthermore, your window selection can have a huge impact on utility bills and switching to high-performance windows will create a noticeable difference in monthly heating and cooling expenses.
These "thermal holes" are also the reason why the installation of quality, efficient windows is one of the most important components in creating an energy-efficient building. If you are environmentally focused and your goal is to build a truly ecologically friendly home, then you need to start with a high-performance window. Windows play a huge role in reducing CO2 emissions and preventing energy waste. In fact, window selection is one of the highest weighted elements in achieving Passive House Certified ratings.
What is a Passive House?
The term "Passiv House" or "Passive House" refers to a rigorous standard for energy efficiency in buildings. This standard, recognized in countries worldwide, is viewed as the pinnacle of truly energy efficient and ecological architecture.The passive house voluntary standard for energy efficiency results in low energy homes that require little energy for heating and cooling the interior.
Our PHC (Passive House Certified) Windows are engineered to have a fine balance between solar heat gain and heat loss that help homeowners, architects and energy advisors meet building regulations and accomplish the lowest energy consumption possible for their projects.
Other Advantages of Energy Efficient Windows
Besides reducing energy consumption, there are other advantages to installing energy-efficient windows:
Greater durability
Minimal condensation
Interior temperature control
Increased comfort
Improved air quality
Cost savings
Staying Ahead of the Curve
As standards in energy efficiency increase, homeowners want to ensure their windows and doors are up to the highest level of effectiveness to ensure their home can continue to be ranked as Passive House or Step Code compliant over time. At EuroLine Windows we are dedicated to energy-efficiency and product development. Our products already can achieve the highest rating of Energy Step Codes, exceeding the current standard for Step Code compliance in B.C, and we continue to push the envelope when it comes to manufacturing a high-performance product.
For more information on Passive House standards, Step Code compliance, and the role of windows in energy efficiency in general, please contact one of our window consultants.


Original Article:
https://euroline-windows.com/the-importance-of-windows-in-energy-efficiency/